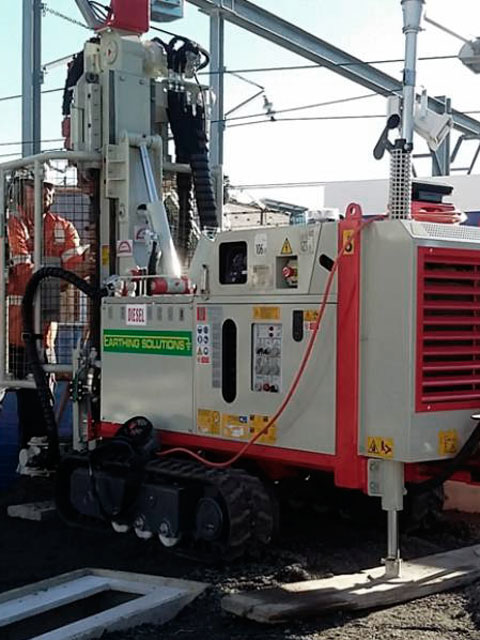 Earthing Solutions is pleased to announce the arrival of the GEO105, a new drill to add to our fleet. The compact drill is a small but powerful surface top hammer drill.
The GEO105 is purpose-built with a 2.2m-high drill mast that enables it to be used in basements and under low overhead conductors. Plus, the 910mm track base enables the drill to be manoeuvred into the tightest of areas.
Don't be fooled this is a serious drill.