Installing high voltage underground to overhead earthing or UGOH earthing is a specialised. High voltage surge and fault protection often requires multiple deep earth electrodes to depths of 30m.
With a fleet of powerful top hammer surface drills Earthing Solutions has the capability to tackle the most demanding UGOH projects in the marketplace.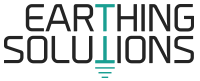 For reliable earthing and lightning protection services, call Earthing Solutions. Call (02) 9608 9844
We take projects from start to finish with a focus on flexibility, project management, technical experience, safety, cost efficiency and compliance.