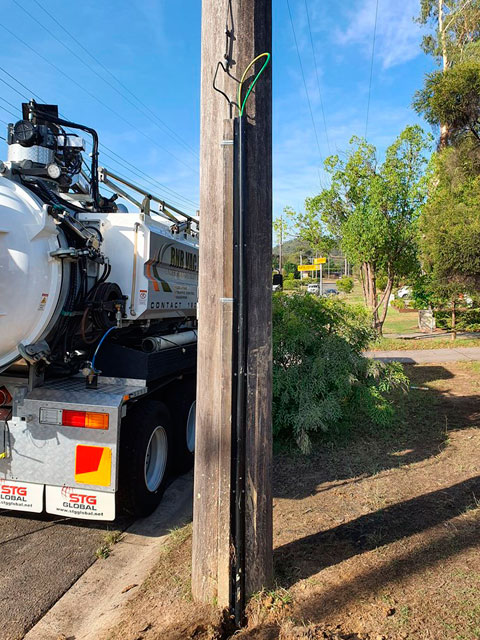 Earthing Solutions undertook the upgrade of 13 timber pole earths as part of the Emu Plains Feeder 863 66kV Earth Upgrade project. The job required specialist top hammer drilling into cobblestone to a depth of 25m.
Working in the rail corridor and in parkland, Earthing Solutions personnel had to manage a high degree of interaction with the public and with Sydney Trains.
The project was completed on schedule and as per the client's requirements. Sydney Trains were very happy with the works, as you can see in the testimonial below.
Testimonial from Sydney Trains
"I would like to add that the works completed by yourself and your team were very professional, the working ethics and client requirements and safety that you and your team showed, both in and out of the rail corridor, is a credit to Earthing Solutions and if you have an employee/s – Team Member of the month, then I would like to nominate you and your team.
Thank you, a job well done."
Vincent Lewis
Senior Project Engineer – Electrical
Major Works, Project Delivery, Sydney Trains